Located at around 27km from the city of Nairobi, Mariapolis Piero spans 18 hectares of green land. Its characteristic: inculturation. Maria Voce and Jesús Morán visit the permanent Mariapolis.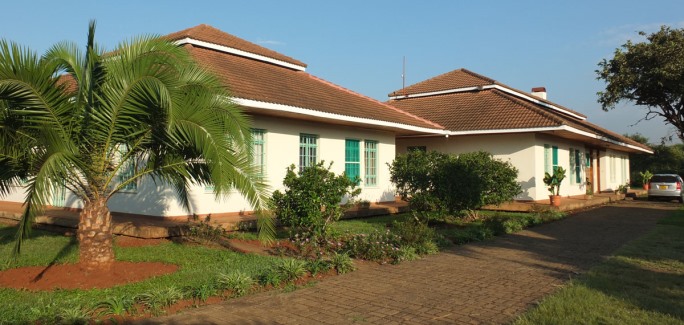 On May 15, Maria Voce and Jesus Moran, on their first day of their visit to "Africa", were welcomed by the inhabitants of Mariapolis Piero amidst drum-beats and shouts of joy.
Thanking the youth for their warm welcome, Maria Voce confided that she had received many messages from various parts of the world. We were struck by the fact that the communities of the Focolare in Syria too sent their regards to the Africans and assured their prayers. She concluded: "We thank God that there is peace in Kenya; let us remember those countries where there is no peace, and let us live these days so that our living in peace might somehow be a contribution to global peace."
 "First a flame, now a fire, has invaded the whole of the Africa, a fire of the love among us!" When I think of Mariapolis Piero today, the words of this song composed by the young people of the Focolare in the year 2000 during Chiara Lubic's visit to Fontem (Cameroon), came to my mind.
Located at around 27km from the city of Nairobi, Mariapolis Piero spans 18 hectares of green land.In 1992, at its foundation, this little town was indeed a small flame, a seed that after 24 years of existence, has grown into a big fire, into a tree.
In her inaugural speech on that day, May 19, Chiara Lubich had confided that "this seed would grow into a flourishing tree whose branches can offer a home to many birds, just like the Kingdom of God spoken of by Jesus, and that is to many people who will come here from all over to learn how to build unity, how to put unity into practice and to spread it around us, to see how the world would be if the unity invoked by Jesus, and inspired by the Holy Spirit, for our times can be fulfilled."
In these years, this "prophecy" has been an ongoing experience. With the various realizations, the Mariapolis welcomes various people from all over Africa and beyond, of all backgrounds and religions, children, young people and adults, men and women, priests, bishops and laity, to live and give witness that unity is possible.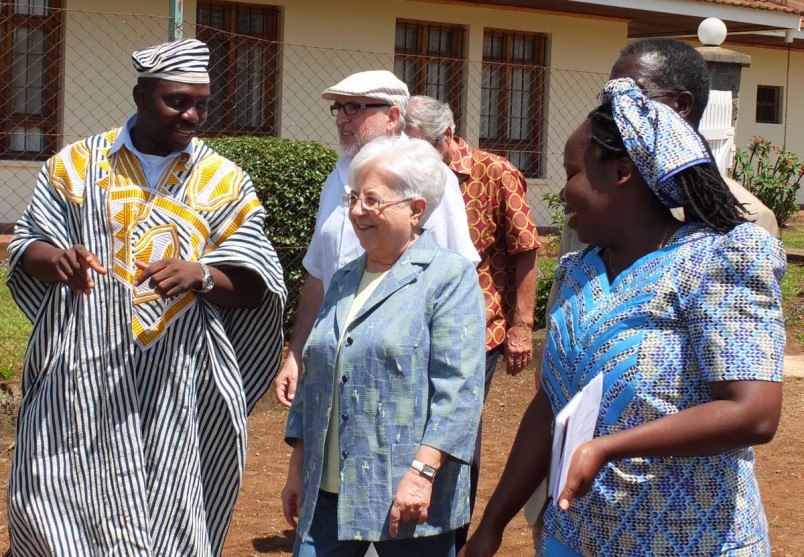 It is a place for the formation in the spirituality of unity and its concrete realizations in society, as 21 year old Michael says: "It is like our laboratory where we live our most meaningful life experiences, where our way of living brings about numerous seeds of universal brotherhood." What the experience brings about is a family experienced by the inhabitants of this Little Town, whether permanent or temporary, a family bound by the Gospel-based reciprocal love. It's an on-going formation process in real life aiming at building up "mature Christian communities." (Christifideles laici, 34)
The characteristic of the Little Town traced by Chiara is Inculturation: "The specific characteristic of the little town is the calling of the Movement in Africa, it will be a particular accent on a particular duty, namely evangelization. To realize this, this centre will specialize in Inculturation".
This is how the "School for focolare-style Inculturation" was born. Its goal is to deepen the life of the Gospel by "trying to dialogue" with the various cultures and cultural practices of the African peoples from the point of view of the spirituality of unity.
Liliane Mugombozi